Jennifer Moran, PhD
Project Management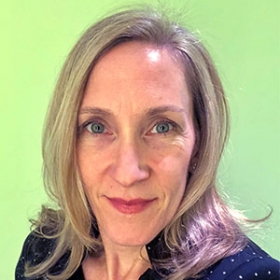 Dr. Jennifer Moran is a Project Management consultant for Psy's expanding target program portfolio, bringing a decade of experience in leading scientific operations and program management in psychiatric disease research. Dr. Moran liaises with external research and development partners and Contract Research Organizations (CROs) for business operations and alliance management functions; monitors, tracks and reports status of early-stage discovery programs; and facilitates communication and collaboration among Psy's scientific team and stakeholders.
In addition to her work with Psy Therapeutics, Dr. Moran is the Program Director in the Department of Psychiatry at Massachusetts General Hospital (MGH) for a new cross-disciplinary initiative focusing on sex differences in the brain and heart. Previously, she was Director, Research and Operations at the Broad Institute of MIT and Harvard's Stanley Center for Psychiatric Research, where she oversaw the administration and operations of the center during a major expansion of research programs and unprecedented philanthropic gift commitments. At the Stanley Center, she managed a global psychiatric disease sample collection of more than 325,000 DNA samples and led genomic data generation, making substantial contributions to advancing understanding of the genetic basis for psychiatric disorders.
Previously, Dr. Moran trained and specialized in mouse genetics, studying mouse models of human development and disease. Dr. Moran has also held research positions at Harvard T.H. Chan School of Public Health, Brigham and Women's Hospital and Harvard Medical School, and the National Human Genome Research Institute. Throughout her 25-year career in biomedical research, Dr. Moran authored or co-authored more than 70 research articles.
Dr. Moran trained as a postdoctoral associate in genomics at Genetics Institute (Wyeth/Pfizer) and received her BS from Cedar Crest College and MA and PhD degrees in molecular biology from Princeton University.