Bill Carlezon, PhD
SAB Member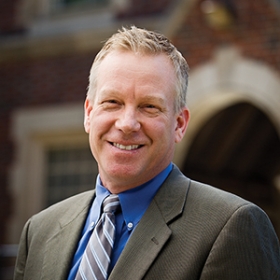 Dr. William (Bill) Carlezon helps guide Psy's Major Depressive Disorder (MDD) program and is an active member of the Scientific Advisory Board. Dr. Carlezon is well-known for his work on the neurobiology of depression and addiction, and brings unparalleled expertise in MDD as well as a dedication to treating psychiatric illness.
Dr. Carlezon is a Professor of Psychiatry and Neuroscience at Harvard Medical School. His laboratory is based at McLean Hospital, where he serves as Chief of the Basic Neuroscience Division and Principal Investigator on an NIMH Silvio O. Conte Center. Dr. Carlezon's orientation to drug development draws on experience gained when he worked in the research laboratories of Hoechst-Roussel Pharmaceuticals.
Dr. Carlezon's primary interest is the biological basis and treatment of neuropsychiatric illness, specifically nature/nurture issues as they relate to the brain and the underlying processes by which the brain develops and is modified in response to experience. His laboratory is currently focused on understanding how the environment – including exposure to stress, trauma, drug abuse, toxins and illness – affects behavior and the biology of the brain, and developing and implementing more objective endpoints for analysis. This work is relevant to many types of neuropsychiatric disorders, including depression, anxiety, PTSD, addiction and autism.
Dr. Carlezon has received numerous awards for his research, including:
The Presidential Early Career Award for Scientists and Engineers (PECASE) from President George W. Bush
The Jacob P. Waletzky Award for Innovative Research in Drug Addiction and Alcoholism from the Society for Neuroscience (SfN)
The Daniel Efron Award from the American College of Neuropsychopharmacology
Dr. Carlezon received a BSc from Bates College and a PhD from Concordia University (Montreal). He completed a postdoctoral fellowship focused on molecular psychiatry at Yale University School of Medicine.