Jerry Rosenbaum, MD
Co-Founder, SAB Member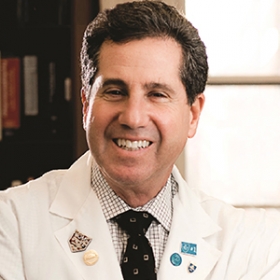 Recognized as one of the world's most prominent authorities on mood and anxiety disorders, Dr. Jerry Rosenbaum is a Co-Founder of Psy Therapeutics and an active member of its Scientific Advisory Board. Dr. Rosenbaum is steadfast in his commitment to advancing the discovery of novel drugs and diagnostics for psychiatric disorders and is guiding R&D strategy for anxiety treatments across Psy's pipeline.
Dr. Rosenbaum served as Psychiatrist-in-Chief at Massachusetts General Hospital (MGH) for over 17 years. Under his leadership, the hospital was consistently ranked as the #1 Department of Psychiatry in the United States by U.S. News and World Report, with 60 specialty clinical and research programs and $60 million of annual research spending.
Highlights of Dr. Rosenbaum's numerous accolades and awards include:
2007 Recipient of the C. Charles Burlingame Award in recognition of lifetime achievement in psychiatric research and education by the Institute of Living
2011 Massachusetts Association of Mental Health Friend and Leader Awardee
2011 Psychiatrist of the Year for Research from the Massachusetts Psychiatric Society
2016 recipient of the Joseph B. Martin Dean's Leadership Award for the Advancement of Women Faculty for Harvard Medical School
A Fellow Emeritus of the American College of Neuropsychopharmacology, he is a 2018 Ellis Island Medal of Honor awardee
He is currently President and Board member of the American Foundation for Suicide Prevention and co-Chair of Development at MGH. Previously, Dr. Rosenbaum served as President and Board Chair of the Anxiety and Depression Association of America (ADAA) and as past Chair of the Scientific Council. He has served as a Trustee of MGH and the Partners Healthcare System. Dr. Rosenbaum also served as Chair of Executive Committee on Research at MGH, the nation's largest hospital-based research institution.
Dr. Rosenbaum received his BA from Yale College and MD from Yale University School of Medicine.