Alan Cross, PhD
CSO & Chair, SAB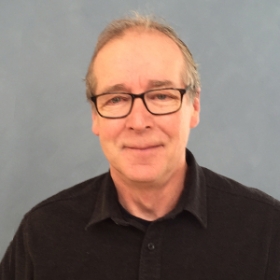 Alan is the Chief Scientific Officer (CSO) and Chair, Scientific Advisory Board (SAB) at Psy Therapeutics where he is responsible for leading scientific research programs and developing research capabilities and collaborations. 
Alan has more than 40 years of experience in neuropsychiatric research, drug discovery and development in academic, industry and advisory roles. His research into schizophrenia resulted in one of the first descriptions of an increase in dopamine receptors in patients with schizophrenia, and the effects of chronic antipsychotic drugs. Alan was one of the first to describe the involvement of serotonergic and noradrenergic processes in Alzheimer's Disease (AD) and the relationship to non-cognitive features of illness, leading to the development of several serotonin-based approaches to the treatment of neuropsychiatric symptoms of AD. He has also had a significant impact on the study of the involvement of glutamatergic function in neuropsychiatric disorders, developing markers of glutamatergic neurons and he was among the first to demonstrate deficits in AD and schizophrenia.
Previously, Alan served as Chief Scientist at AstraZeneca and joined the AstraZeneca Innovative Medicines Unit. Prior to these appointments, he held international positions at the company, working with the Astra Neuroscience Research Unit in London, where he led several projects in neurodegeneration and AD, and later in the United States as Director of Neuroscience, where he built and led an industry-leading pipeline spanning psychiatry and neurology. As Disease Area Leader in Psychiatry, Alan worked across the interface between Discovery, Development and Commercial organizations to formulate and update the Disease Area Strategy and drive a portfolio of preclinical and early clinical projects.
He received his BSc from the University of Sheffield and his PhD in neuroscience from the Institute of Psychiatry, University of London.