David S. Barlow
Chair & CEO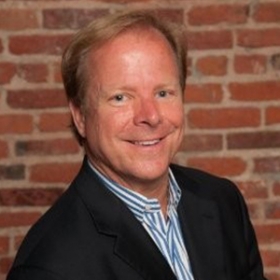 David is deeply committed to improving the lives of people affected by central nervous system (CNS) disease. By combining that focus with his proven ability to build companies that create significant enterprise value, David is guiding Psy Therapeutics' high-performance team in advancing its innovative pipeline and forging scientific partnerships to ultimately tackle CNS disorders.
David's dedication to enhancing psychiatric treatment and mental health intensified in 2001 when he joined the Board of McLean Hospital, an affiliate of Harvard Medical School and member of Partners Healthcare. He served as Chairman of the Board of Trustees at McLean Hospital from 2008 to 2018. During his tenure as Chair, McLean was annually ranked the #1 psychiatric hospital in the United States by U.S. News & World Report, and significantly strengthened its leadership in quality clinical care, novel research and comprehensive medical education.
During his 40 years in the global biopharmaceutical industry, David has successfully built and transitioned companies at all stages of development – from start-up to fully integrated commercial biopharmaceutical corporations. He served as Chairman & CEO of Molecular Insight Pharmaceuticals, Inc., where he led the organization from nascent stage through its position as a public company focused on the discovery and development of novel radiotherapeutics and molecular imaging radiopharmaceuticals. Previously, as President of Pharmaceuticals at Sepracor Inc. (now Sunovion), he led the building of this organization from a five-person scientific team into a fully integrated commercial enterprise with a robust pipeline that created significant value for its patients and stakeholders. Earlier in his career, David worked at Armour Pharmaceuticals, Pfizer and Ares-Serono Group.
David has served on numerous boards of biopharmaceutical companies and nonprofit healthcare and academic organizations. He is currently an active Honorary Trustee of McLean Hospital and Honorary member of the President's Council at Massachusetts General Hospital. David also serves on the Advisory Council at Vanderbilt University's Center for Technology Transfer & Commercialization. He received a BA from Bates College and an MBA from Stanford University.